Aggies look for final '19 pieces on NSD
It's National Signing Day, and Texas A&M is looking to add three more players to its 2019 recruiting class.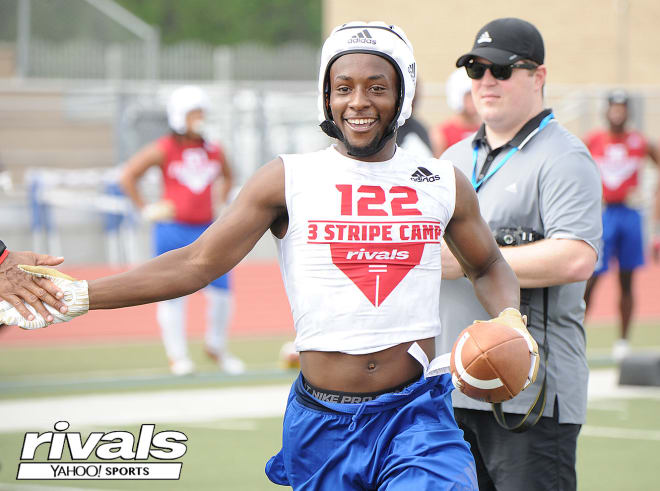 8:45 a.m.: Ainias Smith signs
The Will He?/Won't He?/Can He Even? surrounding Ainias Smith was settled Wednesday morning when he officially signed with the Aggies.
Height/Weight: 5-foot-10, 187 pounds
Chose A&M over: Houston, Vanderbilt, Duke and Washington, among others
2018 stats: 58 carries for 481 yards and 10 TD; 54 receptions for 718 yards and 10 TD; 3 INT on defense
Awards/Recognition: 2018 District 20-6A MVP
The Aggies really didn't need another wideout, but the fact that they went out and pursued Smith (and then took him) says something. He's listed as an athlete, and that's the best way to describe him. He's a playmaker.
Smith's biggest selling point is his speed, which is in the 4.5-second 40-yard-dash range. But he's more than just fast; he's extremely shifty and makes tacklers miss a lot. Even though he's not big, he'll run you over on offense or knock you down on defense.
The Aggies have indicated they'll use Smith in a number of roles, including at slot receiver and as a returner. With his speed and elusiveness, it wouldn't be a surprise if they used him in the backfield as well.
Projecting his role in 2019: A&M has their lead kickoff and punt returners coming back, but Smith has the talent and big play capability to push them.
4 p.m.: Chris Russell commits to, signs with A&M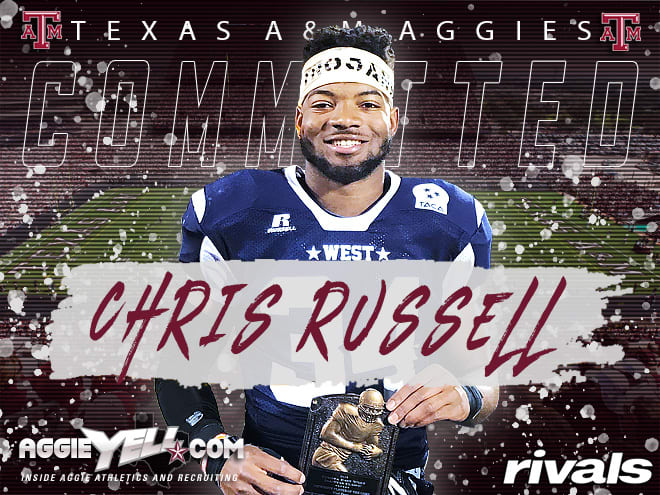 Height/Weight: 6-foot-1, 230 pounds
Picked A&M over: Arkansas and Tennessee, among others
Awards/Recognition: Regional MVP; First-team All-Region; Tennessee Mr. Football finalist; First-team All-State
Russell draws a lot of comparisons to the last middle linebacker A&M recruited out of Tennessee — Tyrel Dodson. He's not really tall, there may be guys who are a little faster, but he makes plays all over the field.
Russell is a very smart football player. You can see it in his anticipation against both the run and the pass, his field vision and the angles he takes. He doesn't mind putting a hit on someone, but he'll make sure, proper tackle to make sure he gets his guy to the ground.
Russell was already playing in a 4-2-5 scheme in high school, so he won't have to pick up that element of things when he arrives. He won't have to pick up a lot of the developmental things young linebackers frequently do, either. He's disciplined and clearly intelligent.
When Dodson left, Russell moved to the top of A&M's priority list. It's easy to see why.
2019 projection: Russell has a real shot at playing time this year, as the Aggies look to fill out their linebacker two-deep.